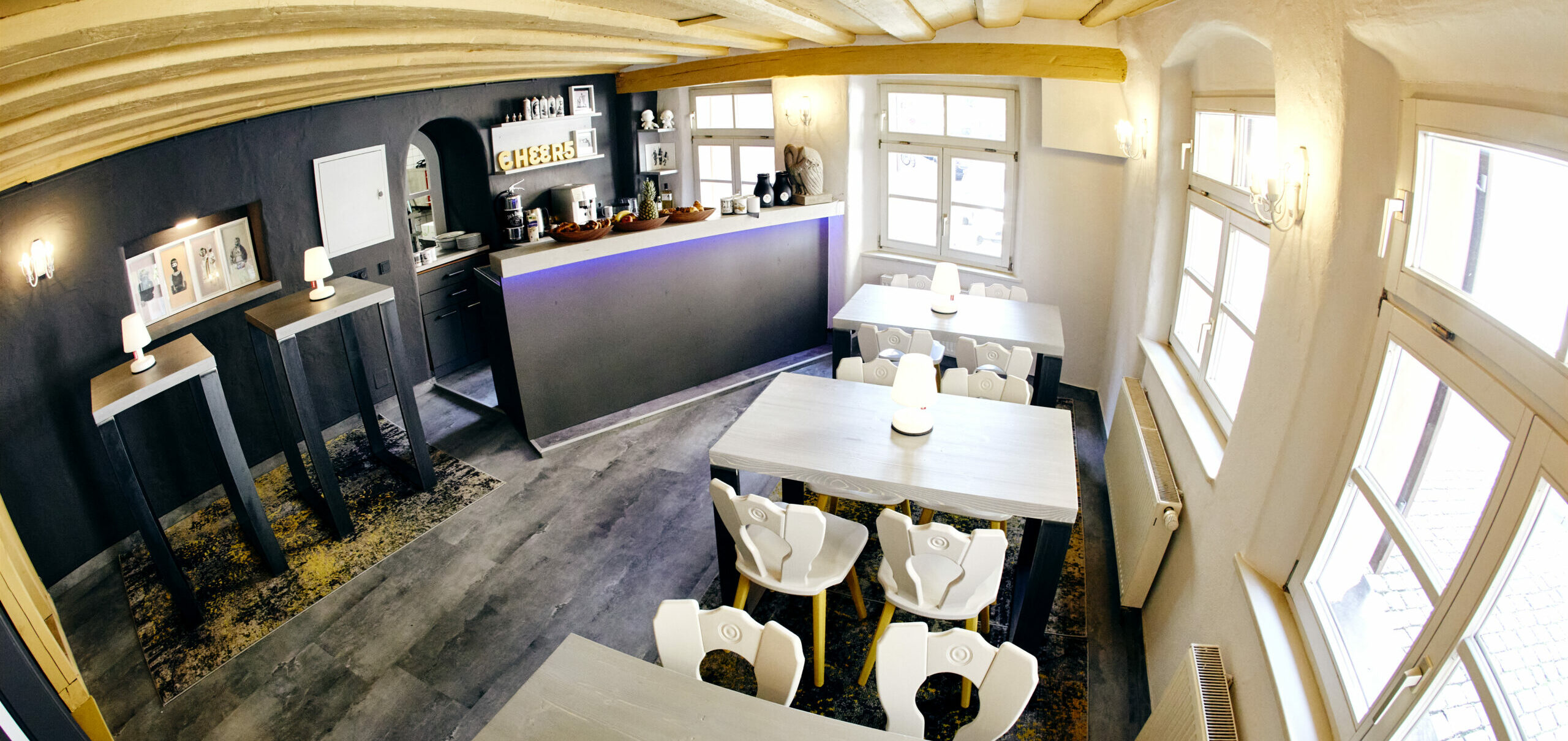 From traditional inn to a new overall concept.
GEIER. Club. Work. Events.
Who says you can't memorialize the dialogue of the future in an inn from 1662?
In the middle of Nuremberg's old town, the traditional inn GEIER has blossomed into a multi-sensory event and workspace. The historic inn still breathes history, but now completely new and inspiring vibes are in play.